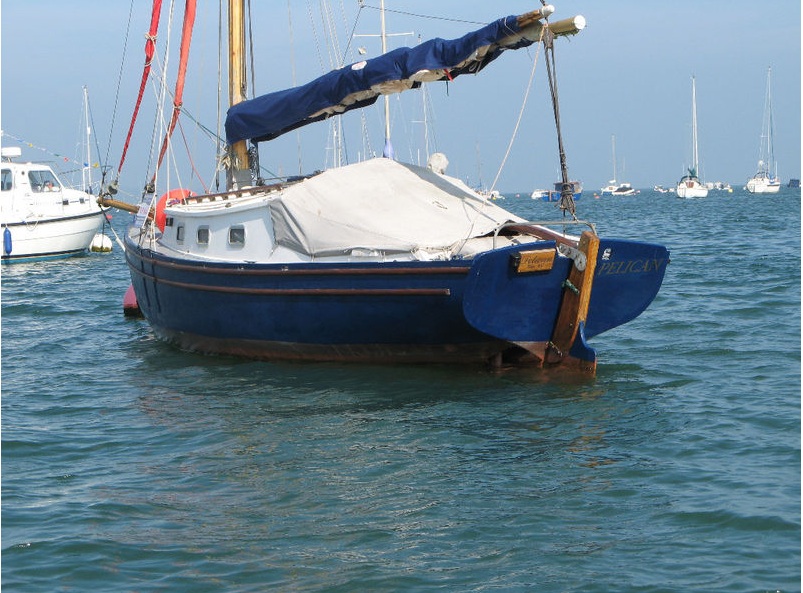 "now we have gone and done it -- eek but at a lesser cost hopefully -- much to do ; click 4 pics -- hello Pelican!" removed sail train




drascombe passage planning pdf





WCCC CORRECTIONS May 2010.pdf
rya salcombe passage removed




some simple sailing videos for folks new to sailing and gaff rigs (MIT's catboat)





a duckworks article on sailing control of gaff rigs (MIT's catboat)


_________________________________________________________________________________________________________________
RED DIESEL NONSENSE From the RYA web site we read "The Ministerial statement indicated that, from 1 April 2012, the use of marked 'red' diesel to propel private pleasure craft will be allowed only within UK territorial waters. Okay but what if we want to go to France, Belgium, the Netherlands or further afield? As a direct result of the parochial and, some would say jealous reaction by Belgium to the UK's red diesel policy, our HMRC is in process of revising the rules for its use. As from 1st April 2012, i.e. 30 days from now, when buying red diesel we shall be asked to sign a document stating it will not be used outside of UK territorial waters. I guess this means if we are caught in France or Belgium with red diesel then the UK government will prosecute us as well. Belgium has stated that it will stop and fine any boat in its waters found to have dyed diesel in its tanks. It has already begun doing this. The fines have been swingeing. This means that anyone who intends to go across the Channel will first have to drain and rinse his tanks clean of dyed fuel. We are advised to always keep our tanks topped up to avoid condensation contaminating the fuel so each of us will have a tank full of red diesel to dispose of. The average yacht tank holds approximately 120 litres so it contains fuel costing £149 on 60/40 taxation basis. What is to happen to all this fuel? It represents 24 off 5 litre cans and it cannot be used in a road vehicle and few have a suitable central heating boiler. How are we to get it out of our tanks and will the fuel company agree to take it back? I suspect there is a risk that persons sufficiently displeased with the Government's handling of this might be tempted to dump it surreptitiously or release it into a waterway and risk prosecution. Now we need to also consider the plight of the motorboat owner. His fuel load is 1200 litres at a cost of £2,550. Is it reasonable to ask him to throw away this amount of money? Most tanks, when drained via the pipe to the pump, leave about 10% of the fuel behind. i.e. approximately 2½ gallons in a 25 gallon tank. This is deliberate on the part of the builder to prevent drawing sludge and water from clogging the engine's fuel filters and resulting in engine failure. It is understood that 1% of red diesel found in any sample tested will represent a failure to comply. Being mainly sail driven, many yachts only need to fill up once a year and then only when they get down to half full because going on a cross Channel voyage with any less fuel is dangerous and poor seamanship. Thus it will be the seventh year before the red diesel concentration gets to below 1%. Clearly the owner, who has no means of knowing the concentration of red diesel in his tank, will need to take other measures. These days tanks often do not have a drain outlet at the bottom lest the valve leaks diesel into the accommodation. If the tank does have a drain it would be possible to drain the tank into the aft cabin - but this is a cabin normally used for sleeping. For many it will mean opening up the tank by removing the fuel gauge (if there is one) and having the fuel pumped out. Then having the tank flushed with white diesel and tested to ensure the concentration is below the limit. Is it reasonable for legislation to cause all of the above expense, trouble and distress. Having done all that where is the owner going to get additional supplies of fuel? In areas where sales to fishermen and other commercial users predominate white diesel will not be available and where suppliers change to white where will the fishermen get theirs? Most fuelling berths that own their tanks are unlikely to have sufficient throughput to warrant burying an additional tank and installing another pump. The "Cruising Routes" charts published by the RYA in response to the threat of wind farms sufficiently illustrate the huge number of cross Channel trips that are made by leisure sailors each year. Many of these are of foreign craft coming to the UK as visitors. These too will require fuel and will thus fall foul of their own legislation when they return home. Effectively this means no craft with red diesel, or the remains of red diesel in its tanks can risk going to France, Belgium, the Netherlands or Spain. Unless a resolution is found I believe the nett effect will result in an almost complete cessation of visits by boats from both sides of the Channel. The closeness of the implementation date of 1st April has meant that the consultation period is to close on 11th March this year. It is vital that sailors make as much noise as they can before this date as, otherwise, we shall have an impossible and unworkable situation foisted upon us. Please write to your MP and let him know your views. The "Law of Unintended Consequences" is yet again in full spate. Don Alexander. 27th February 2012 PS:- The Cruising Association are also lobbying hard but will need wider support from the average sailor.
__________________________________________________________________________________________________________________




Anchor Right to Stay Put Article





12 volt handbook.pdf
___________
If you're not concerned about marking the anchor, and only want a means of retrieving the anchor if it becomes fouled on the bottom, Attach a piece of 3/8" (9-10 mm) braided line to your anchor's retrieval point. Make sure it's at least 10' (3 m) longer than the water depth at the point of anchoring. Let out the anchor rode until the line is ready to go over the anchor roller, and then tie it off on the rode. Continue paying out rode and set the anchor. If your anchor becomes fouled, you can haul in the rode until you're able to untie the retrieval line, and use it to free the anchor.
_______________

Tie a line to the tripping point of anchor, up and through an eye attached the underside of the anchor marker and attach a heavy fishing weight that cannot pass through the eye to the end of the line. Allow for rise and fall and no more - your anchor buoy should always sit right over your anchor.




interesting thread on snubbers!





Multiple_anchor_rigs

-------------------------------------------------
If you're going to buy a secondhand, uncertified life raft, insist that the seller agree, in advance and in writing, to pay for any necessary repairs above a specific dollar amount that you're prepared to spend in addition to the purchase price. In other words, if you buy the raft for $1,000 and feel it would still be a good value if you had $2,000 into it after inspection and re-certification (which is easily possible), then require that the seller agree to pay for repairs above the $1,000 difference. If the seller's share of the service facility's repair estimate turns out to be more than he or she is willing to pay, or if the raft is condemned outright as is often the case, then the seller must refund your money and take back the raft. Be sure to clarify details like who would pay for return shipping of a damaged or condemned raft. This way you're protected from buying an unusable, un-repairable piece of junk and the seller is agreeing not to profit from selling you one. Considering the high statistical likelihood of the old raft proving to be problematic when it's inspected, this is the only reasonable and fair way to do it. If the seller will not agree to these terms, it would be imprudent to buy that life raft no matter how low the price.





liferaft article
_______________________________________________________________________________






http://www.tor.cc/articles/list-essentials.htm





Techniques and Guides for the Cruising Sailor by Tor Pinney

____________________________________________________________________________________________________________________________

CREW

____________________________________________________________________________________________________________________________

Mentoring, charity awareness





catzero sailing initiatives for young people in Hull - innovative new charity that set itself ambitious targets to change the lives of the city's 'NEETs' - young people not in employment, education or training




Boot Camp on a Boat - still sailing --bbc radio programme about catzero


the original programme, Boot Camp on a Boat, broadcast 2010, brought the following review in the Guardian
"To listen to Boot Camp on a Boat, it was necessary to throw scepticism overboard. The NHS in Hull has spent £500,000 on a 72ft yacht for unemployed young people who begin by spending four weeks on an SAS programme in which they learn survival skills (the sample timetable makes one smile: sexual health in the morning, rock climbing after lunch, Tesco sandwich in between). They then take a 10-day trip to Orkney to boost their self-esteem. The most persuasive moment was when a young man explained how, at last, he was "doin' summat". The sense of how essential this was came across powerfully. The most dismaying moment was hearing Hull Labour councillor Steve Brady, rejecting the project and congratulating himself on his own family's employability. How easy and coarse such self-righteousness sounded. The truth is that it's too soon to know whether this brave yacht will also turn out to be a lifeboat."

the above programme, Boot Camp on a Boat - still sailing, follows up the original; now that over 400 young people have been really helped.........



another track by orson; great lyrics again

____________________________________________________________________________________________________________________________
removed sailtrain links see http://sailtrain.co.uk/
see http://sailtrain.blogspot.co.uk/

____________________________________________________________________________________________________________________________




http://www.xcweather.co.uk/forecast/exmouth




http://www.weatherweb.net/uksail.htm
removed sailtrain links



free online radio course with simulators

____________________________________________________________________________________________________________________________
Eva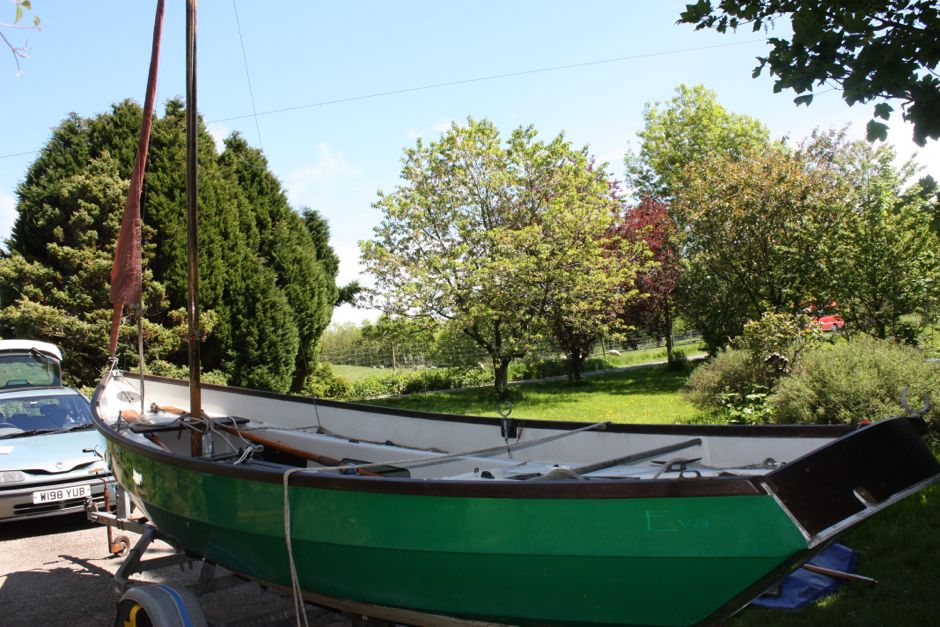 lugger project
first sighting

next the pick up

lugger work begins 1

more work & hens

completed refit from above

testing sails and mast/5/2013)

launching Eva 7/6/2013)

eva first time out 8/6/2013)


____________________________________________________________________________________________________________________________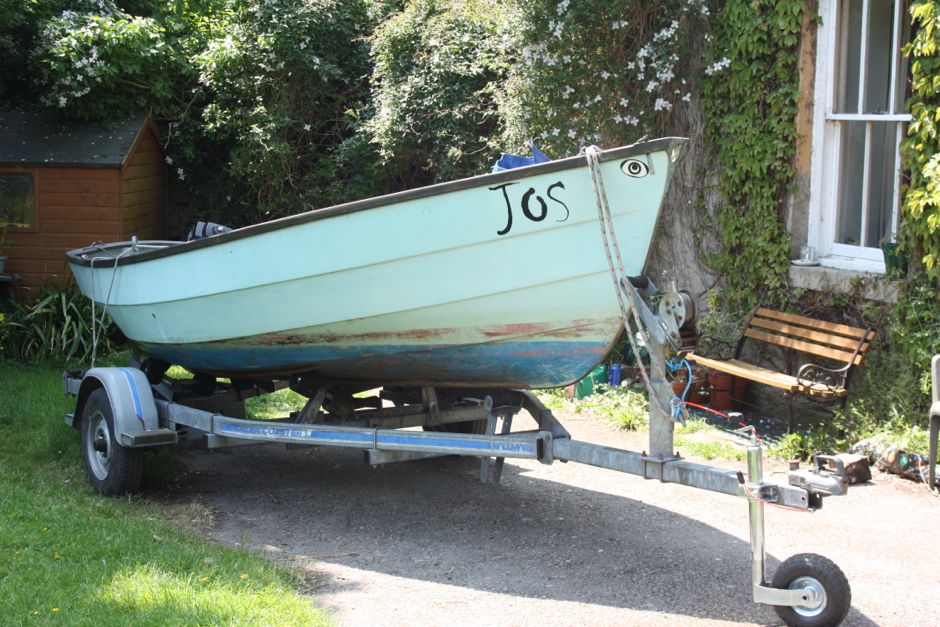 Jos back for spruce-up NOW SOLD to loving home /6/2013)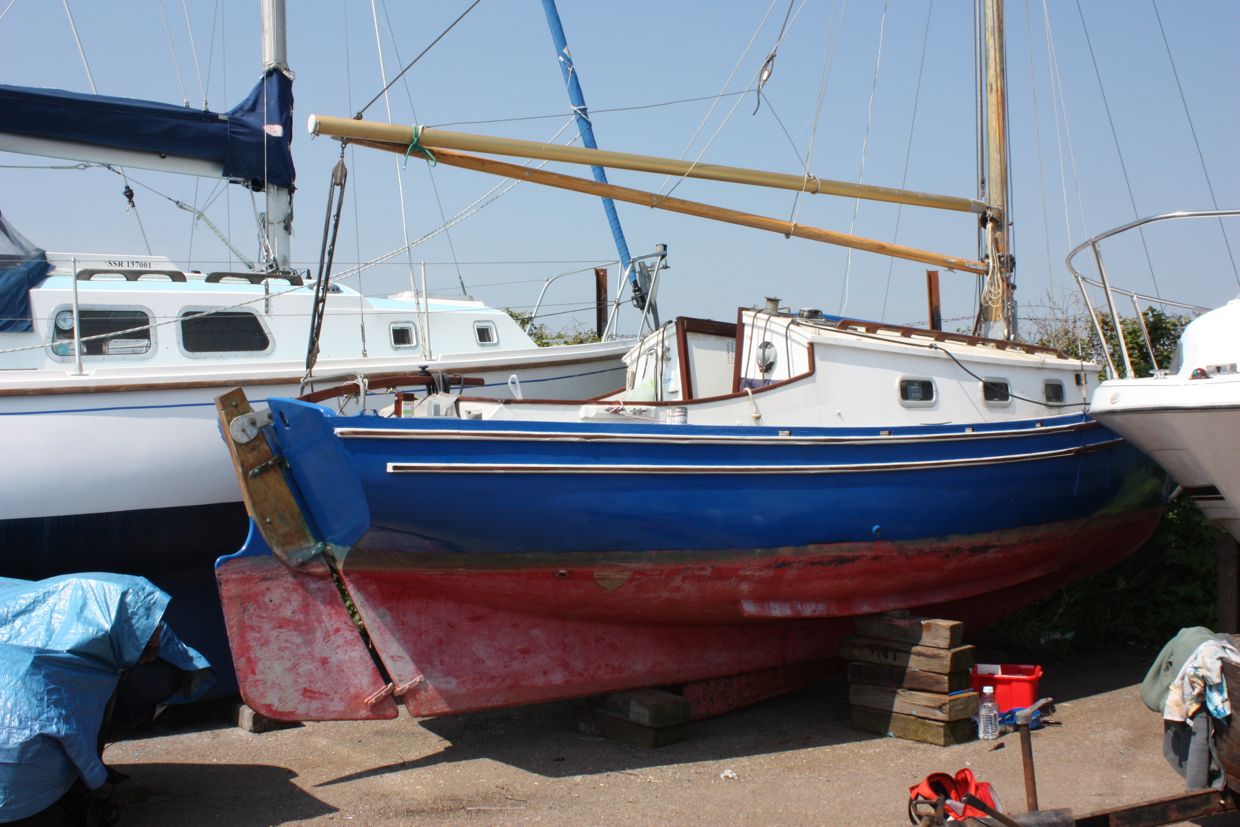 pelican hull work in boatyard 5/6/13


goodoldboat articles online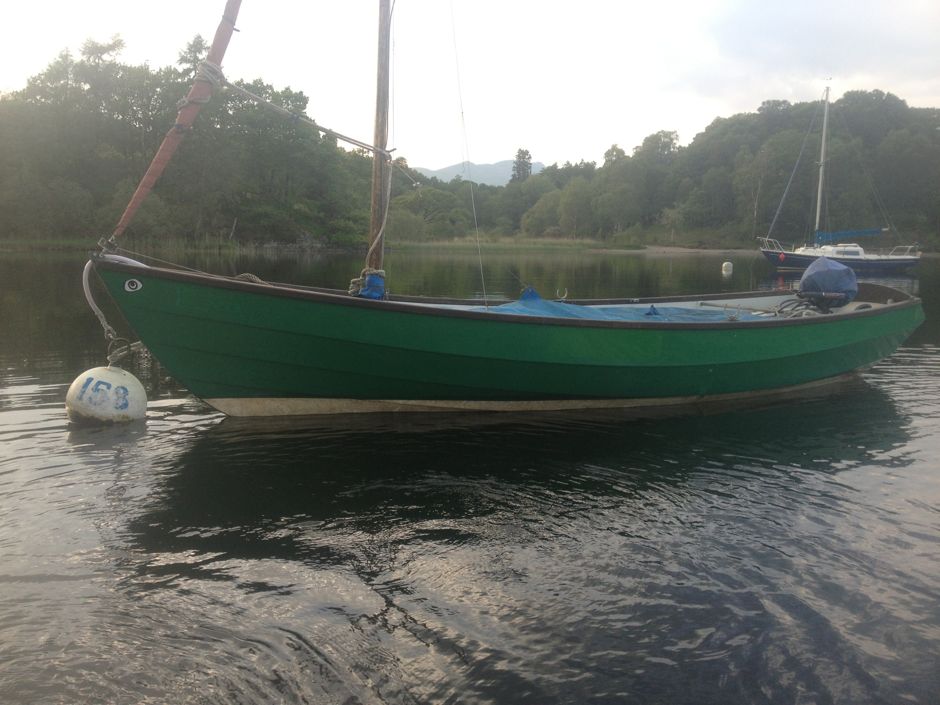 eva on mooring


eva returns after skipper strikes rock, bending rudder and disturbing lower rudder bearing


undereva -- before removing keel plank for re-epoxy using wonderful pettigrew guide


Seaworthiness & Trailerable Sailboats great article and test


Seaworthiness test


Pelican's Seaworthiness test

__________________________________
Penlee Lifeboat Disaster RIP

RNLB Solomon Browne, Penlee - lost with all hands along with the souls upon Irish vessel MV Union Star 19 December 1981 - RIP "The greatest act of courage that I have ever seen, and am ever likely to see, was the penultimate courage and dedication shown by the Penlee [crew] when it manoeuvred back alongside the casualty in over 60 ft breakers and rescuing four people shortly after the Penlee had been bashed on top of the casualty's hatch covers. They were truly the bravest eight men I've ever seen who were also totally dedicated to upholding the highest standards of the RNLI." (Lt Cdr Smith USN, the pilot of the rescue helicopter) Film here:


http://www.youtube.com/watch?v=yeIX0VnUMKo
click above to see the Xmas homeless appeal (links and films) on the Backgammon site i run, and I include the link here for anyone who would like to donate..
_________________________________________


unfortunately Pelican was hit by an HGV while being transported north on the M6 in Cumbria and there are now some items for sale. click here for details ..

here are some before pics .. here are some after pics .. and landrover after....


___________________________________________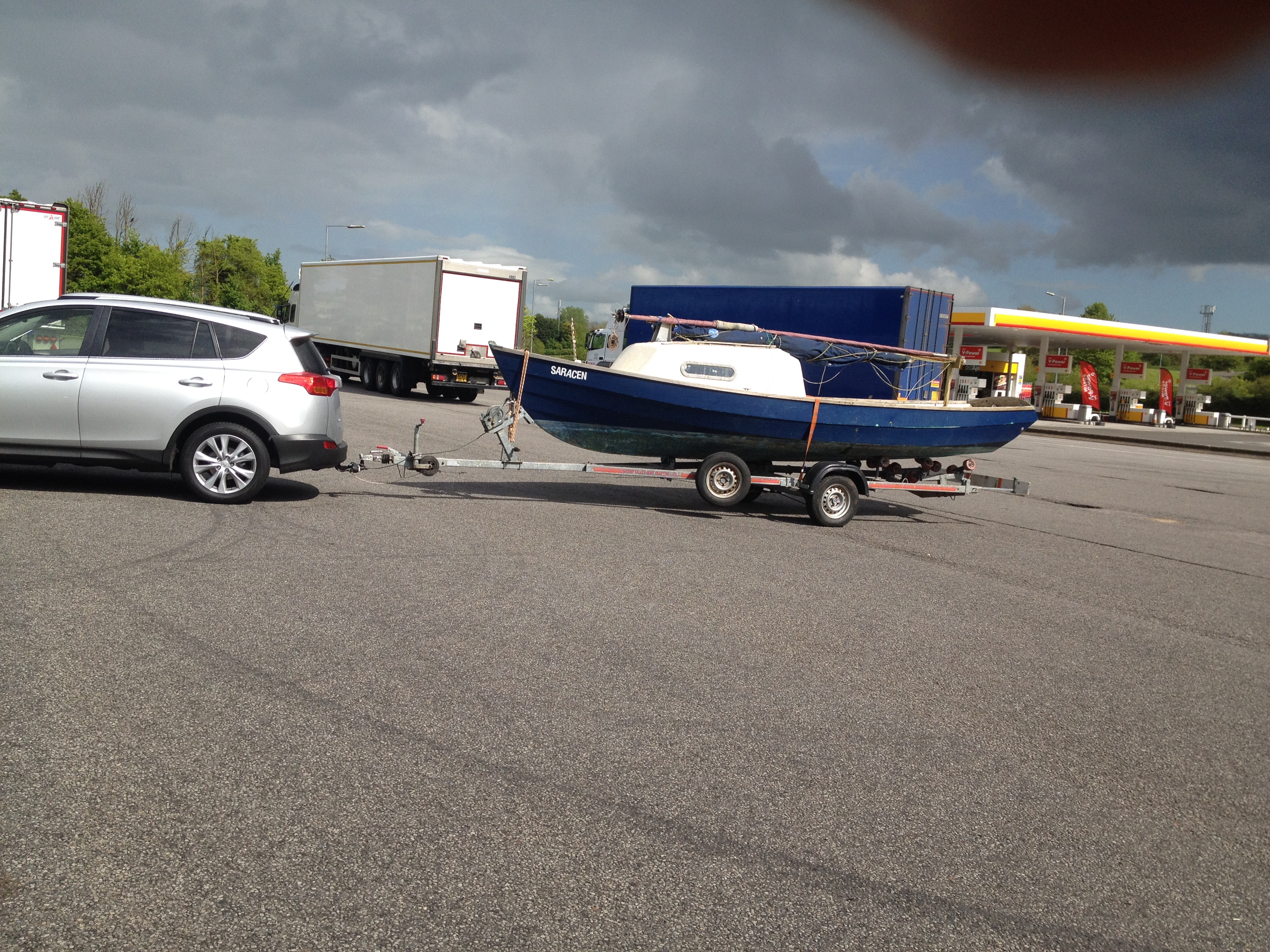 welcome to LBC