the brief was a simple single page and a Members' Forum.

No Menus; simply a clickable photo was chosen to navigate to the interactive Forum.

http://soul-trade.com/LBBC/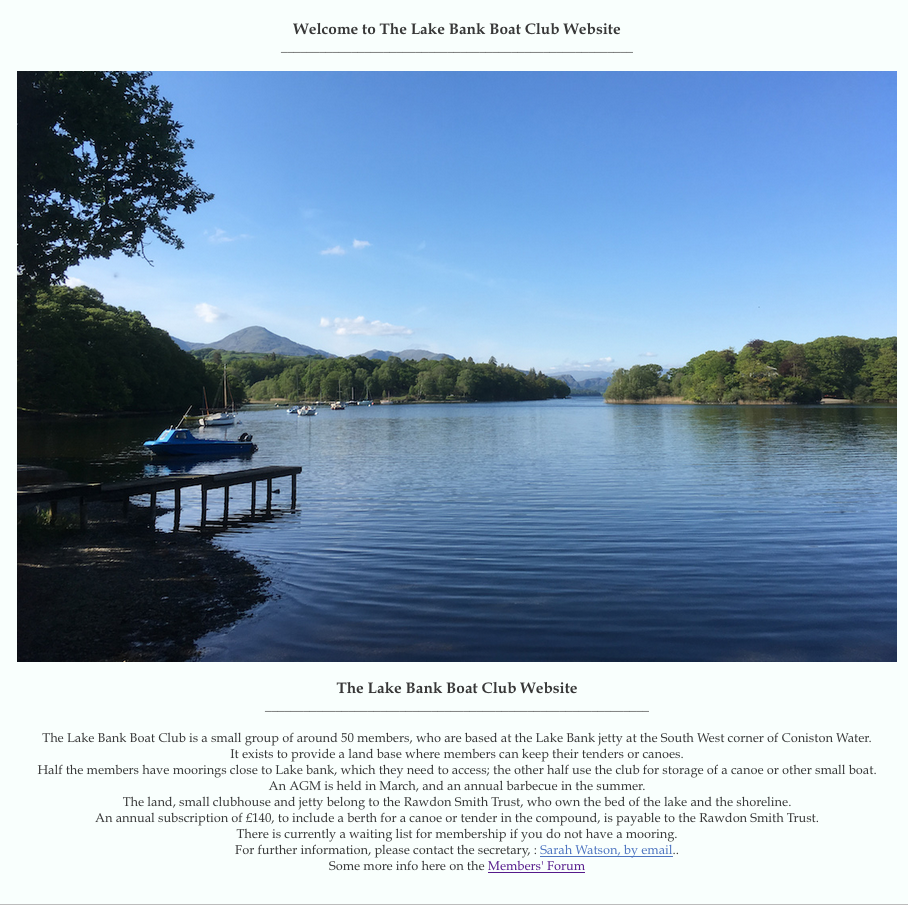 The Members' Forum provides an interactive info exchange alternative to Facebook and email.
Only Members can post and access Club areas but there is a Guest visible area for Public Info, which can be updated as and when.