Category Archives:
web & pricing
herewith our latest simple affordable device-responsive 2 page WebSite design for Furness Osteopaths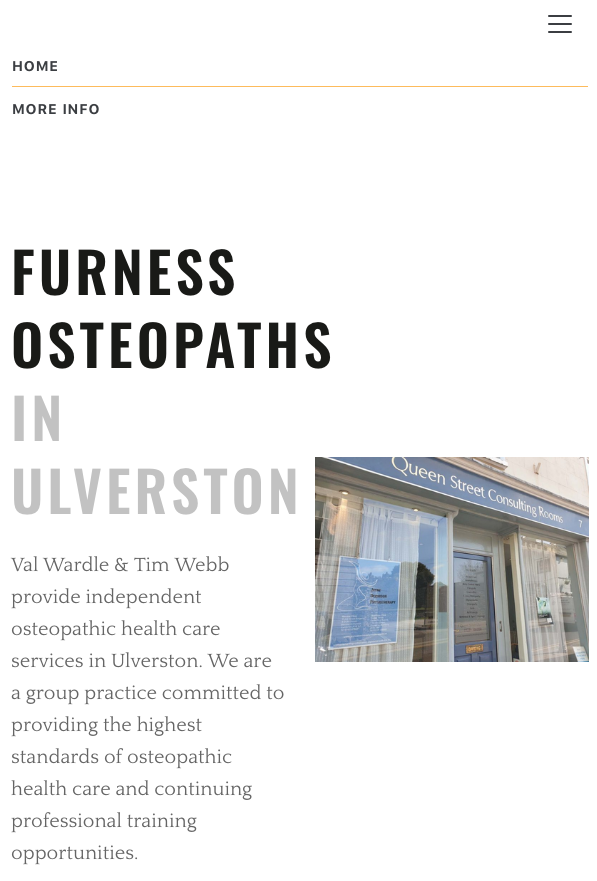 the brief was a simple single page and a Members' Forum.

No Menus; simply a clickable photo was chosen to navigate to the interactive Forum.

http://soul-trade.com/LBBC/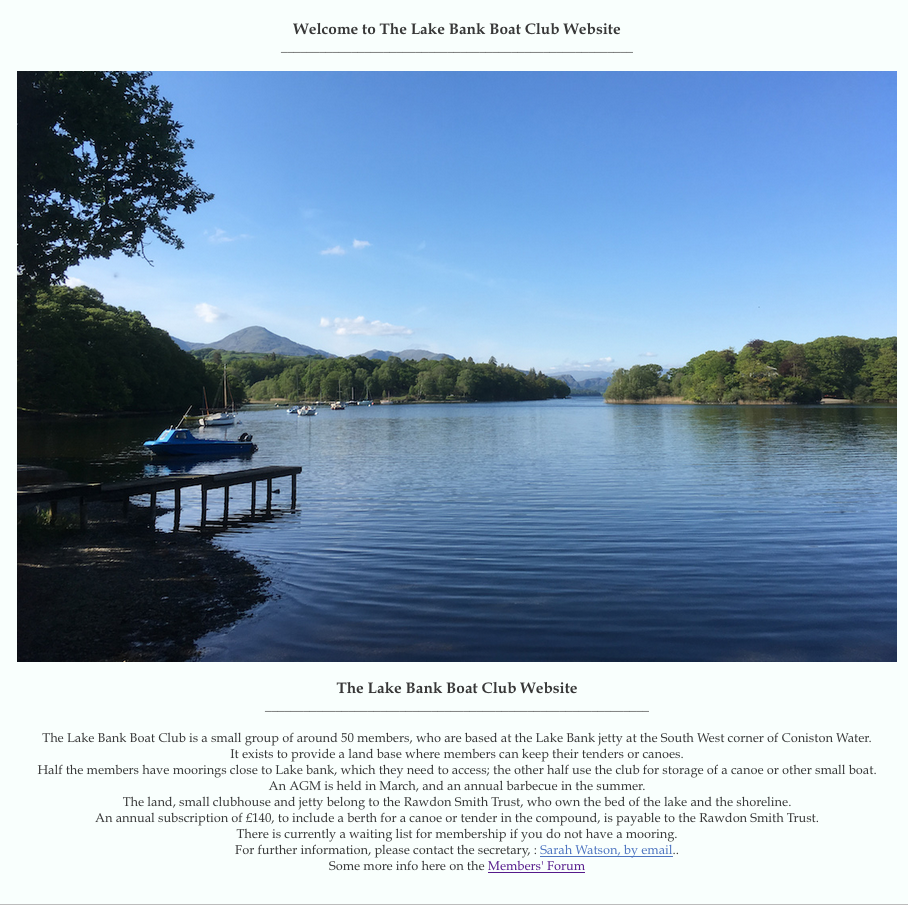 The Members' Forum provides an interactive info exchange alternative to Facebook and email.
Only Members can post and access Club areas but there is a Guest visible area for Public Info, which can be updated as and when.
"Jol and I have been chatting about the website.
Few things to think about
Do you want a static information based website,  or an interactive one, where people, either anyone or/both a select few can post/admin , i.e. admin can add and change things?
Have a look at this website
http://www.soul-trade.com or Clients or Forums above.
This has a list and link to many of the sites Jol has worked on.
The scuda one (South Lakes Dyslexia) is the most recent and that style (different set pages that do not need much editing) has interactive Facebook page showing latest posts as latest news page; might suit L2C if you want an information based site.
The contact a family one is very detailed and probably cost a lot to produce(!) but we could do a basic edited setup like this one, where you can edit text, images, links layouts, menus and templates for £150 (as with all the paid options, we'd guide you through its workings, support; its setup, maintenance and security)
If you want a site to have the address e.g. soul-trade/learning2change Jol does not have to buy a separate domain name, so would cost something like £45pa where as if you wanted it to have its own domain e.g. www.learning2change he would need to buy the extra space, and you are looking at around £90 pa, although you can 'point' your own domain to a cheaper £40 year setup as the Scuda site does; its domain name e.g. www.scudauk.co.uk costs say £10 a year, and we point it at soul-trade/scuda  and so it costs only £45 a year to maintain & host. But if you want its own domain space and email on its own root site i.e./www.soul-trade.com and email etc then its £90
basically you could (own) have L2C.com or any available domain name, for say £10 a year, sited on either a £45pa or £90pa hosting plan, which we would maintain for you
A simple static website with comments & response capability can be also done using something like blogger for free, or we can set it up for you for £50, you maintain, or say an iWeb site  (like scuda above) which has a bit more to it. £120 we maintain, and £45 a year (£95 if it has its full hosted site, as explained above)
here are the basic options
L2 change prep/options
1/
basic (client editable) allows comments & response £50 all in (client maintains indefinitely) e.g. blogger
2/ this one (customisable)
more like a contact a family completely client editable, with ability to leave & respond to  comments £150 upwards; basic setup menu and pages ( the more design at the outset the more it costs) all in, then £45 a year  (£90 if own domain & email) incl backup
3/
set site (like SCUDA) with fixed menu pages & design not directly client editable, but occasional changes needed, we do through year)  and ability to add own news edit via interactive facebook page/group  as latest news .. £120 hosted then £45 a year (£90 if own domain & email) incl b'up
4/
fully interactive forum type that you can edit; like our learning to change forum www.soul-trade.com/change, but with a contact a family like front end; pages & menu (with or without own domain name)  £150 then £45 a year (£90 if own domain & email) incl b'up
give Jol a ring on 015395 58647 or email jol@soul-trade.com